Standard configurations of Laptops are available from the CERN stores. These configurations are established and updated once a year when the new laptop contract is established to fulfil the requirements of the majority of CERN users in a cost-effective way both from the point of view of material cost and contract management.
Firstly you have to choose the dedicated SCEM for a custom config, depending of the brand (DELL, HP, LENOVO) as described on the picture below.

​​

80.03.05.900.0 (Generic DELL Laptop SCEM)

80.03.05.920.0 (Generic LENOVO Laptop SCEM)

80.50.01.900.0  (Generic HP Z440 Workstation)

In a second time you will have to build your custom configuration with a tool listing all options available here for laptops and here for workstations. Once validated a email will be sent with your custom configuration.

You have to attach this quote to your EDH request as described below.

Logistics cost must be added to your configuration (85 CHF). It covers the following operations: order management, goods reception, transfer to central warehouse, control, serial number registration (obligatory for CERN inventory and after sales management), packaging and internal distribution. SCEM « Logistics Cost » to add in the EDH material request: 80.03.05.900.6

Please note that this SCEM will be manually added later on if not present in the EDH material request.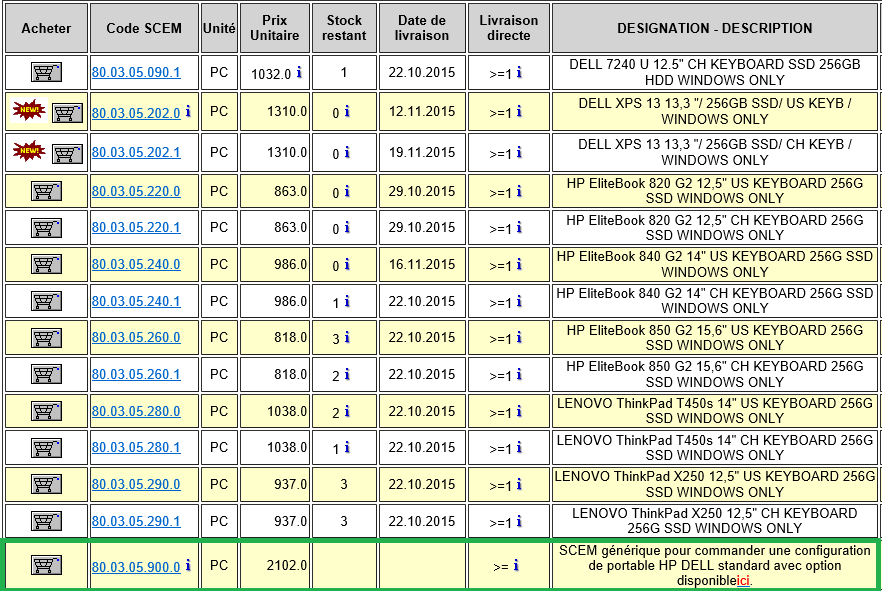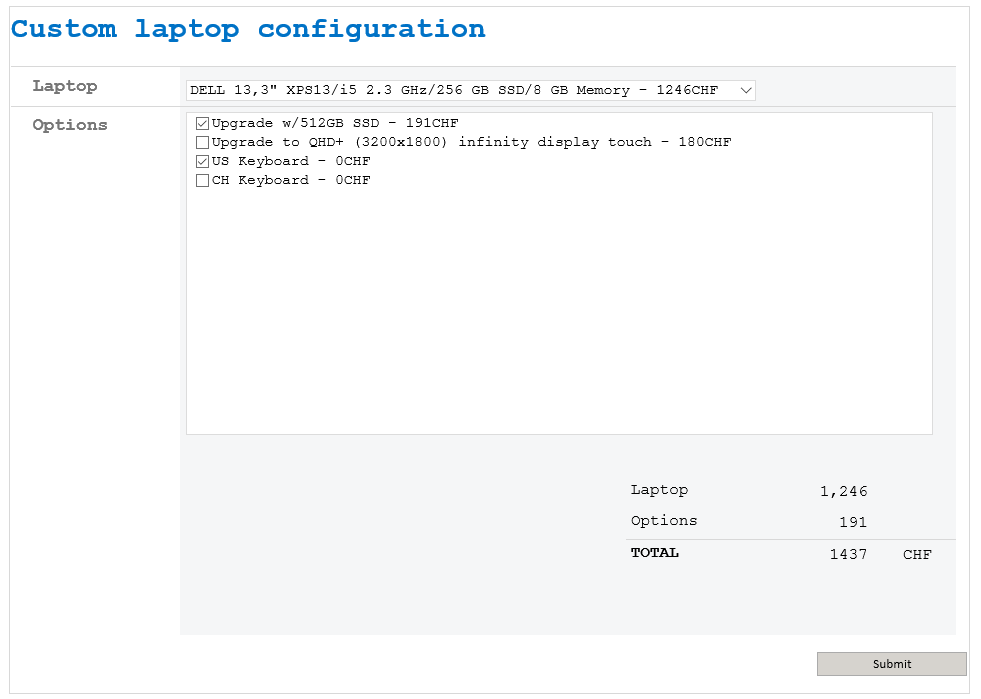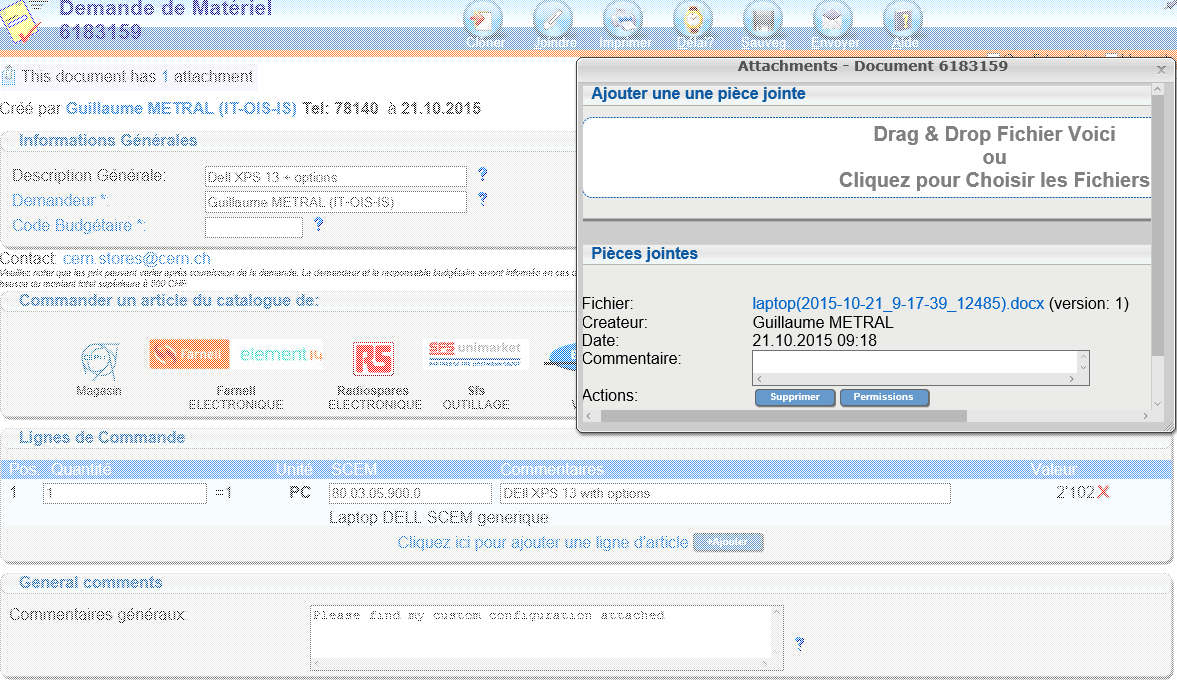 The total amount of the order you are signing is a global price (around 2000 CHF) and will be adjusted during the order. The real price (laptop + options + logistic cost) will be charged to your budget code.
Please note:
If you intend to buy stuff related to computers via the CERN Punch -out system (Distrelec), please note that all your exchange (repair service, etc.) have to be done through them and not via the official CERN stores channel.

the delivery time for non-standard configurations is between 8 to 10 weeks.

Please keep in mind that custom models cannot be returned to the CERN Stores