Introduction
For some license and service requests you will be asked for the serial number of your Mac. This document describes how to find it.
The Process
Go to the Apple-Menu, and select the menu item 'About this Mac'.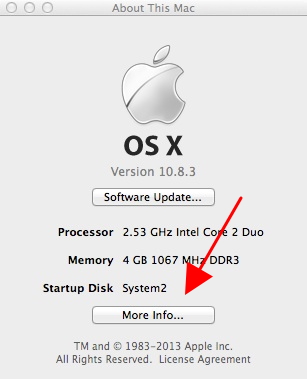 In the 'About This Mac' window click on the "More Info..." button.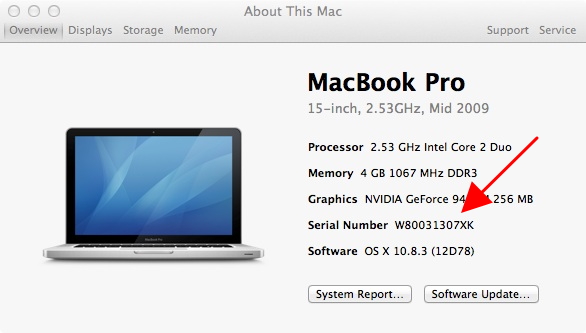 The serial number is now shown, you can easily copy and paste it.
Note: you can also display the serial number on the first 'About this Mac' screen by clicking on the text field below the 'OS X'. Usually that field displays the OS Version, on the first click it changes to display the Build Number, on the next click the Serial Number - unfortunately you can not copy / paste that info.