IP Alcatel phones
Background
Over time, several fixed telephony technologies have been implemented at CERN and coexist until now:
CERNphone: new softphone application developed by IT department in the context of the MALT project, as an alternative to current fixed telephony solutions.  Users having already a personal or shared number (analogue, IP Alcatel or SfB) can migrate their number to CERNphone. Newcomers are also welcome to create their CERNphone number (see KB0007095). 
         CERNphone consists of a dedicated SIP backend, configuration and provisioning web interfaces as well as two phone applications:
CERNphone mobile: A mobile softphone app for iOS and Android, based on the popular Linphone open source client and customised to CERN needs.
CERNphone desktop (pilot phase): A desktop softphone for Windows, macOS and Linux developed at CERN. 
Skype for Business (SfB): deployed at CERN since 2013. This telephony solution is replaced by CERNphone. If you are about to create a new phone number, unless you have a justified need for using Skype for Business telephony, you should create it directly on CERNphone (see CERNphone: migration and installation guide). 

IP Alcatel phones: deployed between 2006 and 2014. Currently, only people having already an IP Alcatel device can still request for a new phone number. Purchasing new IP Alcatel devices is no longer possible.

Analogue phones: obsolete fixed phone technology, deployed until 2009. The replacement of the analogue phones is ongoing, they are not installed or maintained anymore.
---
IP Alcatel phones
There are two different IP Alcatel phones at CERN (no more available in the CERN Stores) :
Alcatel IP Touch 4028 and 4068
The main characteristics are as follows:
• Adjustable graphical display
• Programmable soft keys
• Voice Mail LED key
• Hands-free operation
• Loudspeaker
• MUTE
• Alphabetic keypad (dial by name)

In addition, the model 4068 has a color display, more contextual keys and possibly of a wireless connection (Bluetooth or headset for example).
---
Alcatel IP touch 4028 model 
Quick Guide (en) / Mode d'emploi (fr)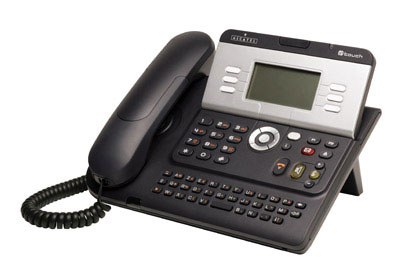 Alcatel IP touch 4068 model 
Quick Guide (en) / Mode d'emploi (fr)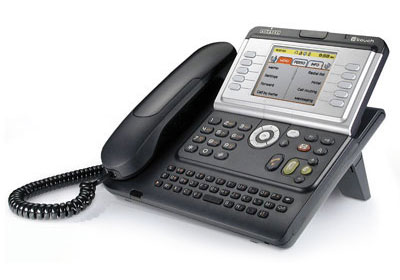 There are additional features (cordless handset for A4068 as example). Please contact the Telecom Services (telecom.services@cern.ch, tel. 77777) if you would like more information about it.

Note that these appliances are compatible only with the CERN telephone infrastructure and cannot be used as a telephony solution in other environments. 
---
For more details or in case of malfunction, please contact the Telecom Services (telecom.services@cern.ch, tel. 77777)