Connecting Lync IP Phone
Lync IP Phone Connection
Register the Lync IP phone in network database
Fill "Register a Lync IP Phone device" form on Resources portal. In case you have specific requirements then you can also use the full version of the form on: https://network.cern.ch/register/ipphone.
The form requires providing a MAC address. MAC address is a 12-digit number. How to find it?
On Polycom phones (VVX 201, VVX 411, CX 600) a MAC address is equivalent to a Serial number. It can be found on the rear side of the phone.
On HP 4120 a MAC address is indicated as "MAC: Address" on the rear side of the phone.
Please, be aware that it can take some time since the moment you ask for your network connection and the moment Lync IP phone is fully operational.
Connecting Lync IP phone to the telephone network
You will receive an email when your Lync IP phone is registered in the network database.
At that moment, you should connect your Lync IP phone to the network:
The LAN cable should be connected to the LAN connector on the phone and to the network socket.
The power supply should be plugged.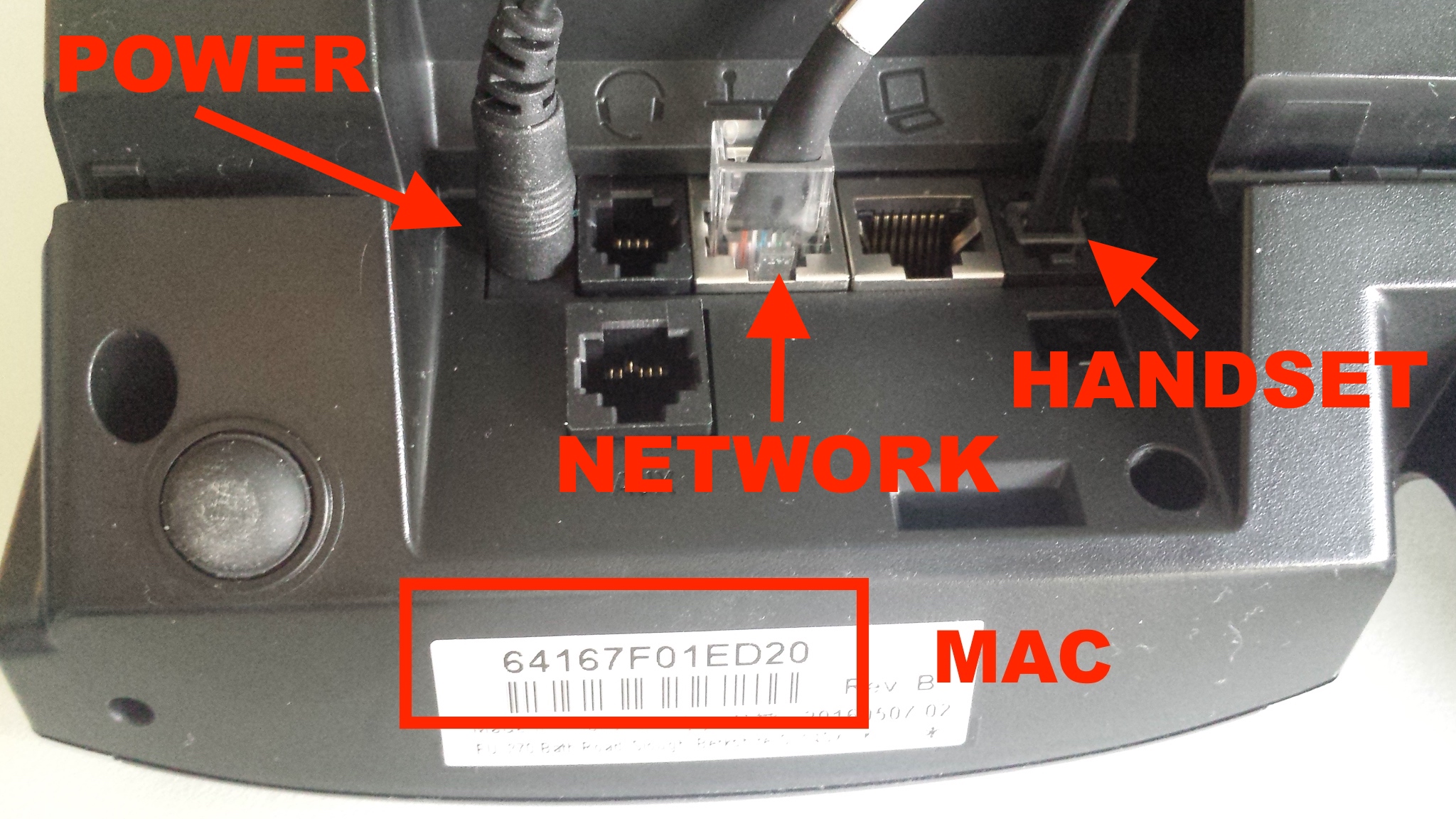 Additional information
Please note that the phone Polycom VVX 201 has a 100Mbps network card only. Connecting a PC to the network through a VVX 201 (ie "daisy-chaining") will result in reduced network speed.