Skype for Business on Windows
Skype for Business (former Lync application) provides Instant Messaging and presence functionality together with Address Book (similar as in Outlook).
This software establishes a virtual conection between you and the people you are working with, providing the necessary infrastucture to perform conversations, share the desktop remotely and applications and working together in real time straight with the computer.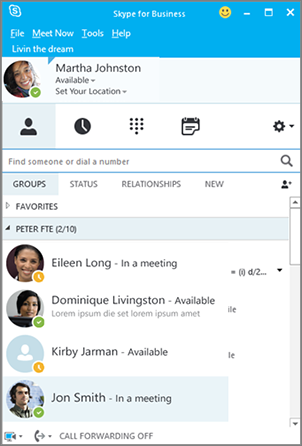 From list of contacts (or when searching for a contact) you can start different activities: instant messaging, audio calls, video calls, sharing desktop etc.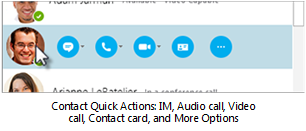 The action can be also taken once you are in the conversation with a given contact