Create a conference meeting
A conference meeting on Skype for Business/Lync provides several features.
NOTE: non-CERN people can also join a meeting by calling a specific number: +41 22 76 63200 (see below for more information), they will be able to participte in audio conversations. To have all mentioned collaboration features it's necessary to join the meeting from Skype for Business.
Outlook can facilitate the process of scheduling an online meeting (please check below for more information).
Skype for Business
Click the expansion icon and choose "Meet now".

 
Using the menu bar in the bottom start desired features (adding more people, sharing document etc)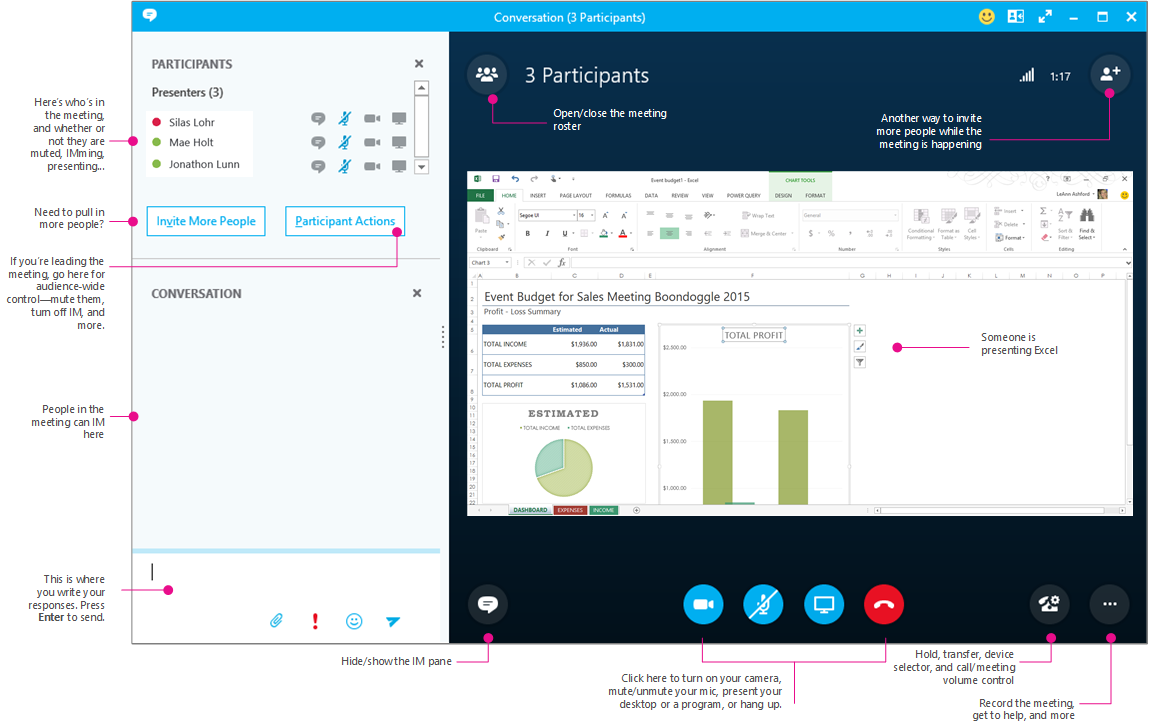 Lync on Mac
In menu clik "Meet now"
Start the desired feature using the menu bar (invite people, add video, share desktop)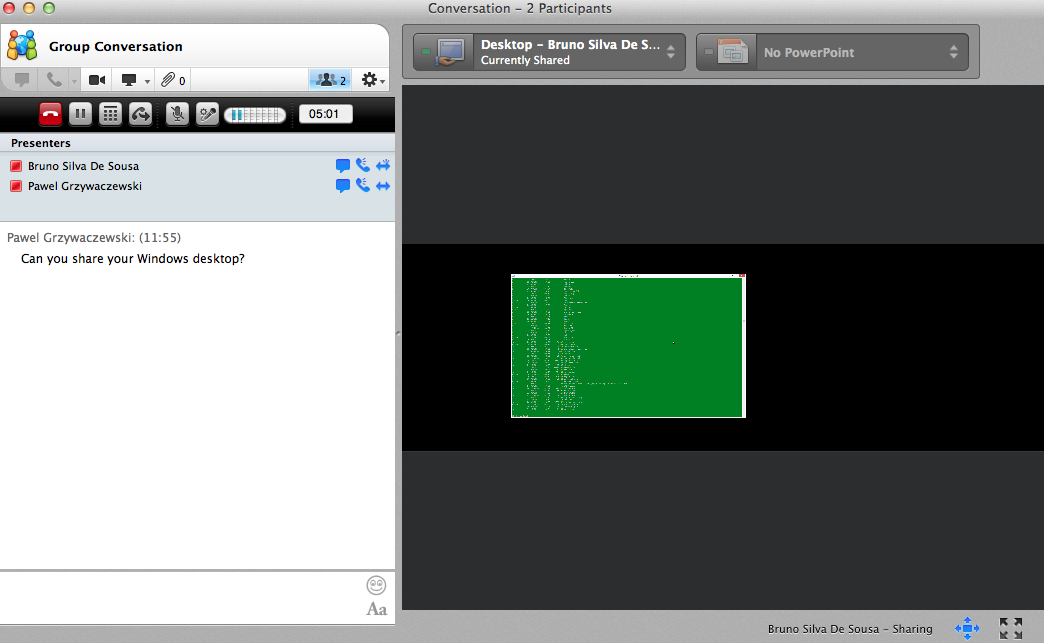 Online Meeting invitations in Outlook 2013/2016
Outlook 2013 facilitates creation of online meetings. You can send from Outlook an invitation to participants. People using Skype for Business can click on the link "Join Skype meeting" and join the conference (audio/video/remote desktop sharing etc.).
To create the invitation: in Calendar click on "New Skype Meeting"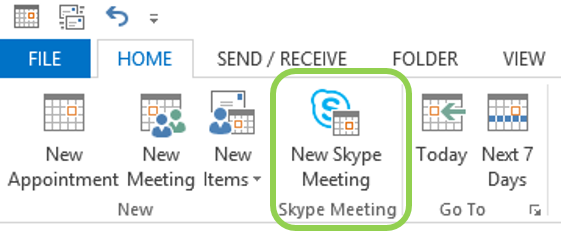 Fill information about the invitation (participants, date/time etc.) and send it.
The invitation contains a hyperlink "Join Skype Meeting". People using CERN account and "Skype for Business/Lync" can join the meeting by clicking on it. People from other institutes/enterprises can also join the conference using "Skype for Business/Lync", but first it's necessary to establish "Skype for Business federation". Please contact service-desk@cern.ch to ask for the federation.
People not using "Skype for Business/Lync" can join the meeting by calling a phone number: +41 22 76 63200 and providing the conference id for this particular conference (included in the invitation).