Change settings using Skype for Business (Lync) on Windows
Skype for Business (aka Lync) gives the possibilities to easily configure voice settings like forwarding, simultenous ringing, redirecting a phone call to your voice mail etc.
Forwarding
Configuration changes can be done by clicking on a cog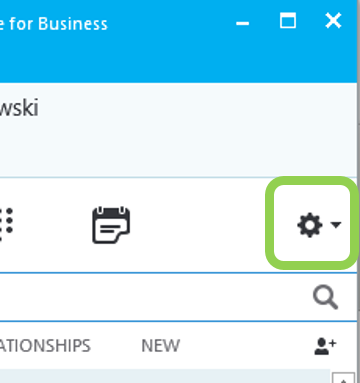 Forwarding can be set in "Options" -> Call Forwarding. By default the forwarding is off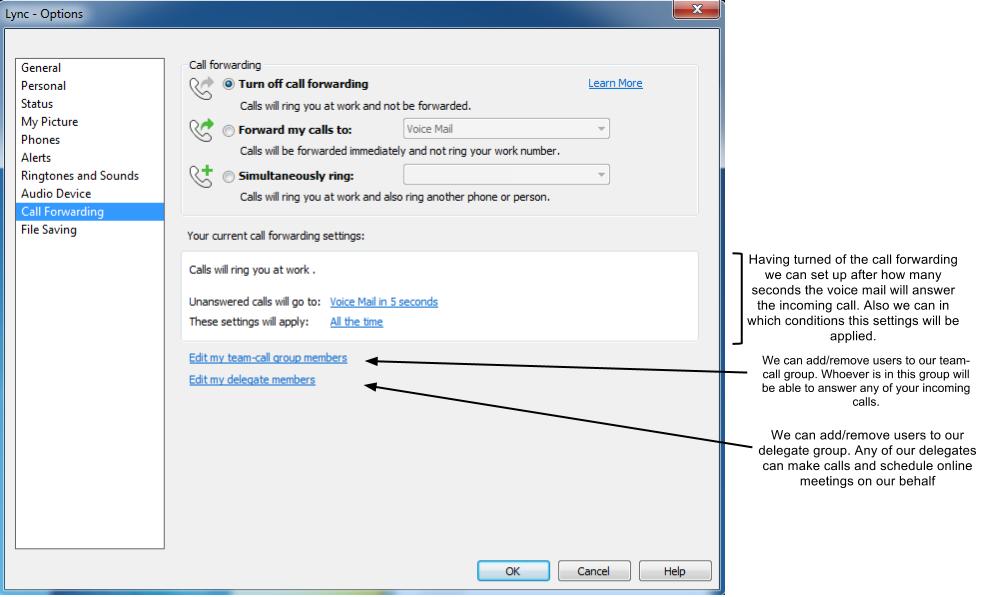 To activate forwarding choose "Forward my calls to" and specify where the call should be forwarded. Note: it's not possible to forward calls to external (non-CERN) numbers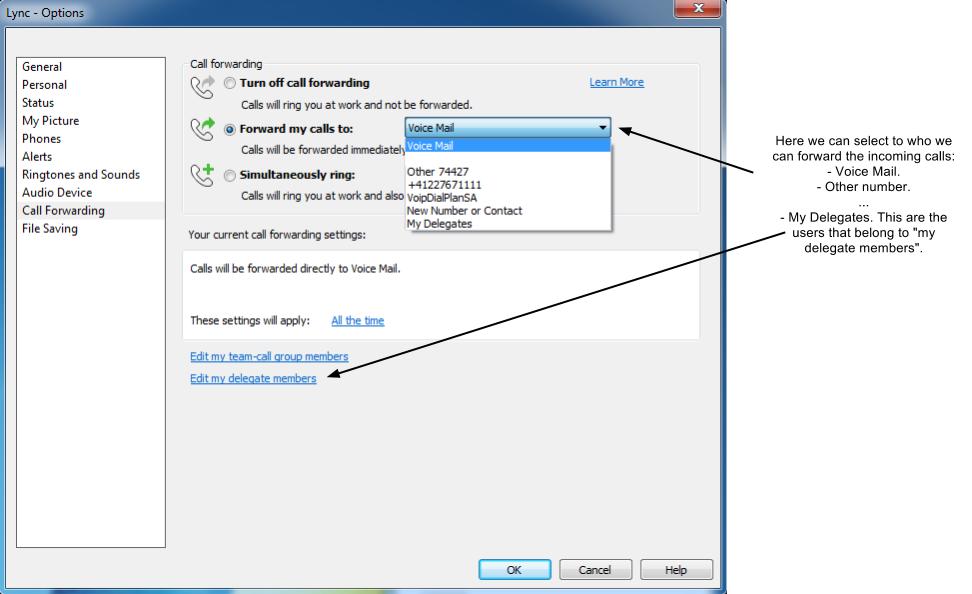 Simultaneous ringing
When the feature is activated and sombody calls a user, then Lync and another number rings at the same time.
Accesing your voice mail
Lync users by default are activated for voice mail on Exchange. It means that if somebody leaves a message then it is delivered as email to a mailbox.
More informaiton can be found on Voce Mail help pages.