Skype for Business
User's interface
Skype for Business is similar to Lync application and it provides a layout that is familiar for people using commercial Skype.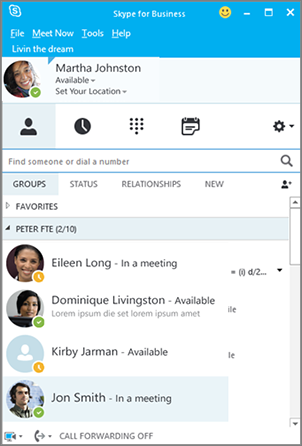 The quick actions buttons are still available and let you IM, check the contact card or call a contact.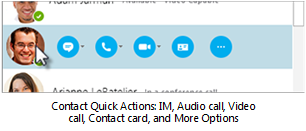 The arrangement of controls is simplified in Skype meeting window. The chat text is formatted in the conversation window which allows easily see who's talking. The conversation are tabbed so it's easy to track several discussion.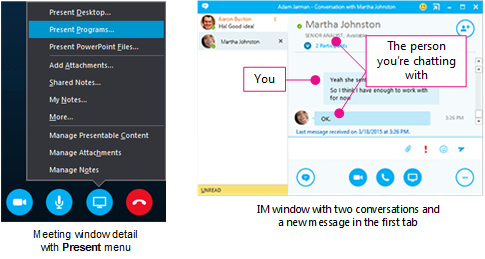 Call monitor
Call monitor is a popular Skype feature, now it's available in Skype for Business. When you are in a call and you switch the active application to another one, then the compact version: "Call monitor" will be displayed. It allows you to monitor call progress, mute, end the call etc.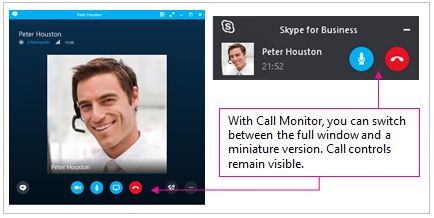 Quick access to all controls
Access to the dial pad and call controls is much improved. For calls to standard phone numbers, the dial pad and call controls remains visible throughout the call. For Skype for Business calls the dial pad and call controls are accessible within one click.