FAQ
With this setting you can configure in what cases you want to receive notifications. You can receive an e-mail message when you miss a phone call. You have also the possibility of setting up text messaging notifications when you miss a phone call or receive a voice message.
To configure these options we have to follow the next steps: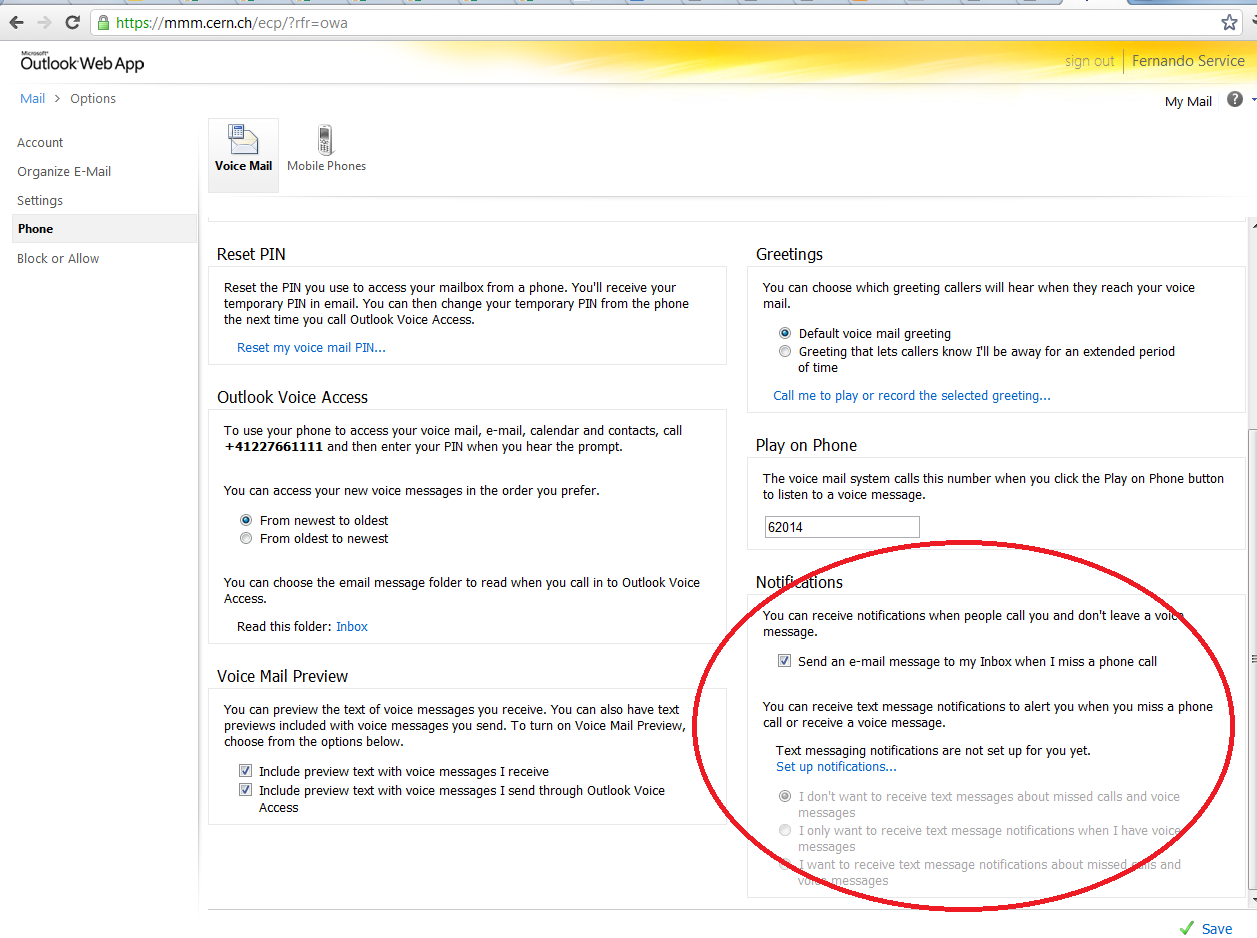 Access Outlook Web Access through the site mmm.cern.ch.
Click on "Options" at the top right of the screen and in the drop down menu select "See all options…"
Select "Phone" on the left margin and then "Voice mail".
There is a section called "Notifications". Here you can set up the options commented above.
---
You can reset your PIN from Resources portal -> List Services -> Unified Messaging -> Settings -> Change PIN
Note: It will change also PIN for Lync Phone system (if you are activated on it). If you use Lync IP Phone then it will ask you to provide the new PIN to login to the Phone system
---
To remove a possibility to leave a voice message
Access Outlook Web Access through the site mmm.cern.ch.
Click on "Options" at the top right of the screen and in the drop down menu select "See all options…"
Select "Phone" on the left margin and then "Voice mail".
Click "New Rule"
Provide name for the rule and delete the option "Press # to record a voice message"
Save the settings
---
---