Microsoft deprecated the on-premise OneDrive support on Mac applications, uploading the notebook on Microsoft servers by default.
As a result, using Microsoft OneNote on Mac is not recommended anymore.
Alternative software are currently tested and should be available soon on Mac Self-Service.
The following procedure can be used temporary but is not guaranteed as Microsoft could disable totally the on-premise support at any time. 
----------------------------------------------------------------
The procedure you are going to follow will let you create a new notebook stored at CERN on Sharepoint servers.
The number of steps is due to OneNote for Mac software features limitations:
- Kerberos authentication form does not work
- There is no possibility to create a notebook locally or on our Sharepoint library
Despite you will create the notebook on your "OneDrive" space on Sharepoint, OneDrive entries you can find on Microsoft software do not have anything related to this as it points to Microsoft OneDrive stored by Microsoft servers and not the private OneDrive stored at CERN and available through Sharepoint.
Open social.cern.ch
If you never opened this site, you can complete your profile if wanted.
Then click on the OneDrive link on top right.
Click on "New Document" link and create a "OneNote notebook".
 
If you do not have a Kerberos ticket yet follow those steps :
Open a terminal command, and execute
Kinit CERNLOGIN@CERN.CH
Do not forget to replace CERNLOGIN with your current CERN username.
Type in your CERN password when asked.
Then, launch Microsoft One Note from your "Applications" folder.
Go on "File" menu and click on "Open Notebook".
If you don't already have your OneDrive on social place available, click on the + button in front of "Add a place" as on the screenshot below.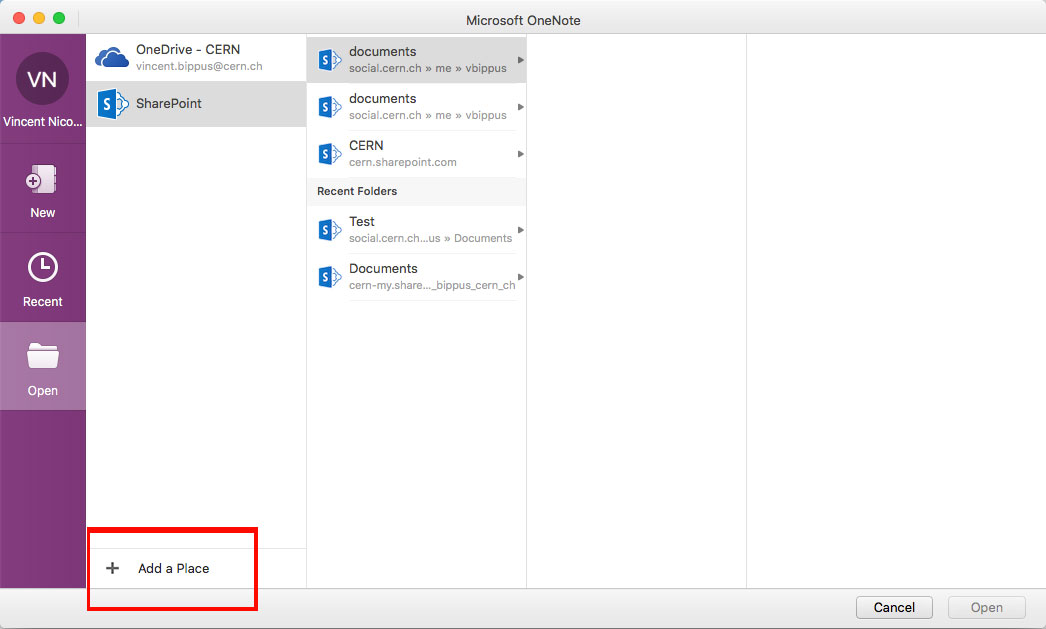 Select "Sharepoint".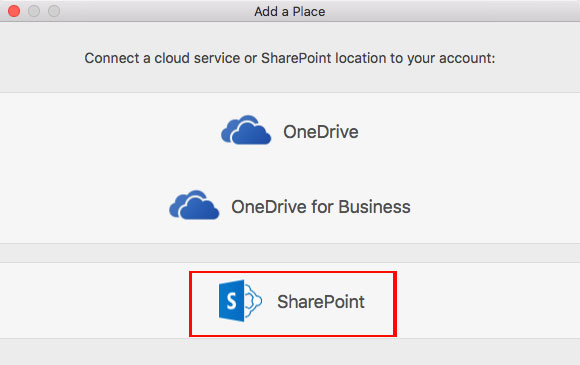 Type this URL by replacing CERNLOGIN with the appropriate username and click on "Next":
https://social.cern.ch/me/CERNLOGIN/Documents
It should then recognize your Kerberos token as on the screenshot simply click on "Continue".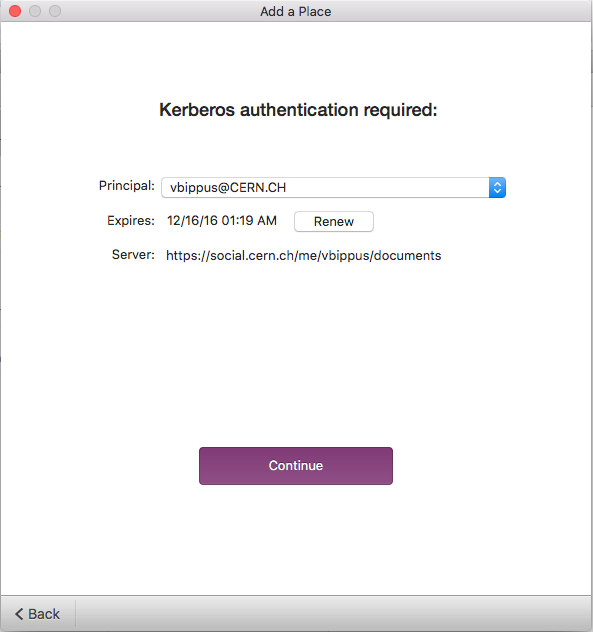 If you are asked again to type in your credentials, just fill in the form and validate.
You can then open the "Sharepoint" list and "documents" on social.cern.ch.