SICKNESS
In case of absence for sickness, you should immediately inform your supervisor and the IT secretariat which is responsible for recording your absence in EDH.
Please note that an absence entered as "annual/saved leave" in EDH cannot be changed into "sick leave" unless you provide a medical certificate.
A scan/photograph of the certificate must be handed to the secretariat within 30 days of the absence. Please make sure that the certificates you provide are properly filled in and contain the necessary information (see the links to the templates available in English and French).
Please read the full procedure available
here
---
HOME LEAVE
You can check the rules for Home Leave entitlement in the admin e-guide
If you are entitled to Home Leave, the information should appear on the Leave request form in EDH.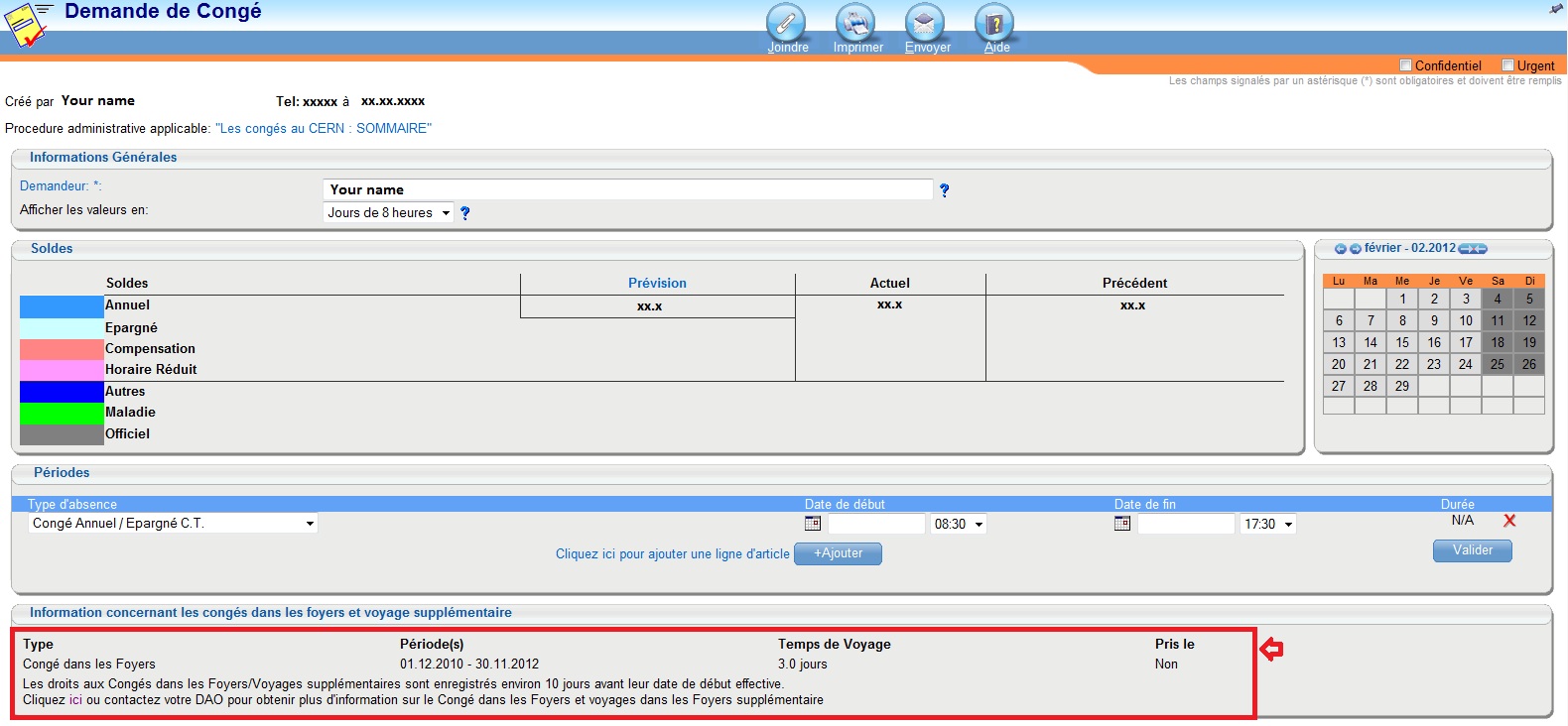 If it does not appear, please contact the IT secretariat and we will fix this.
---
LEAVE FOR FAMILY REASONS
The number of days of authorised absence and the supporting documentation to provide are listed in the admin eGuide.
---
OFFICIAL TRAINING
An absence request for official training cannot be registered unless an official training has been sent in EDH (through the training catalogue, or through an external training request). Please mention the EDH number of the training request in the comments.
---
ABSENCE IN THE FRAMEWORK OF THE CAREER TRANSITION MEASURES
The IT Secretariat will register this type of absence for you. Please remember to provide the necessary supporting documentation.
---
OTHER TYPES OF LEAVE
Should you encounter any difficulty regarding your leave requests, please contact the secretariat.
The full procedure can be found in the
admin e-guide